There's something weirdly mysterious about Amazon. Where do all its parcels come from? And how do they get to your doorstep so quickly? Well, the answers to all your other burning questions have now been revealed by a group of warehouse workers looking to spread their secrets. So get ready folks: here is everything you ever wanted to know about Amazon warehouses.
1. 1. They Can Read Your Gift Notes
If you plan on writing out a gift note with an Amazon order, keep this in mind. An employee named Alex told Mental Floss, "We have a gift note printer for any item that includes one that we have to grab and then toss in the box.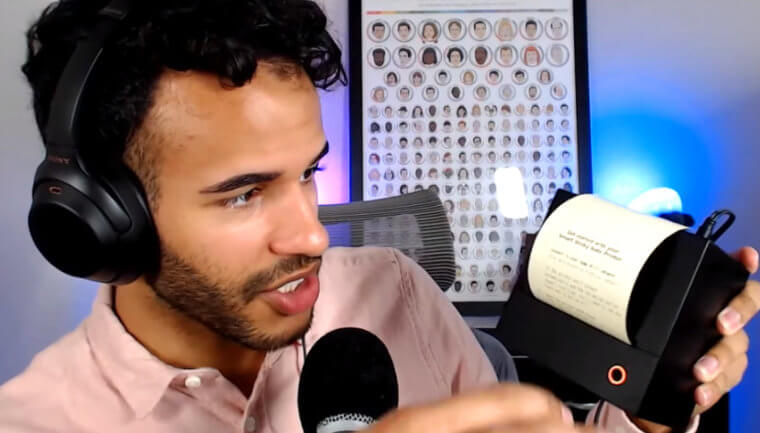 I don't read them. [But] I know others do."
2. 2. They Have Robot Co-Workers
Nope, that's not a typo! In a bid to ease the physical strain on certain Amazon staff, the company has invested in robots called Kivas (now known as Amazon Robotics). According to Mental Floss, they're responsible for doing much of the heavy lifting now as they can move a huge number of products at a time.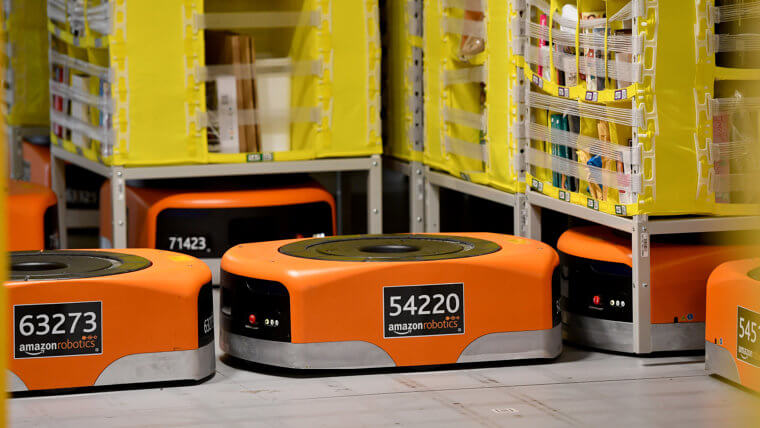 Warehouse workers then sift through the stacks of machine-shifted items and send them on their way.
3. 3. There Aren't Any Chairs to Sit Down on
If you like sitting down, then an Amazon warehouse is the last place you'd want a job. Employee Kyle told Mental Floss, "You're not allowed to sit on things at a station.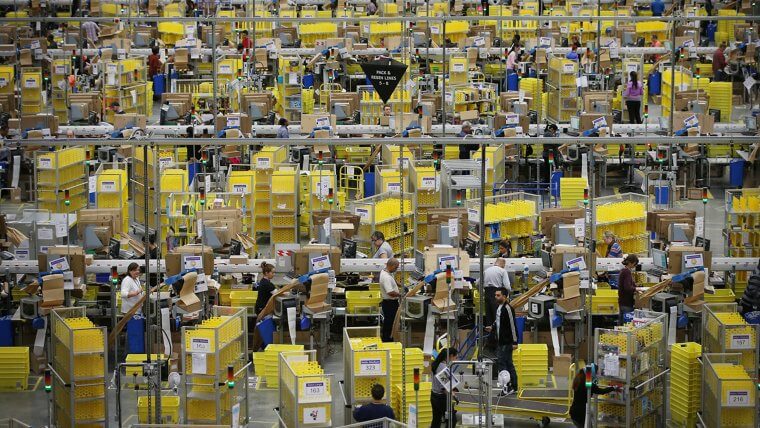 There are no chairs provided. You can make chairs with totes or sit on the steps. I usually choose to go to my car."
4. 4. The Cafeteria Is a War Zone
During Charlee Mided's chat with Mental Floss, her assessment of the cafeteria at her warehouse pulled no punches. She recalled, "It was a war zone trying to get enough time to heat your food and then get out without being run over.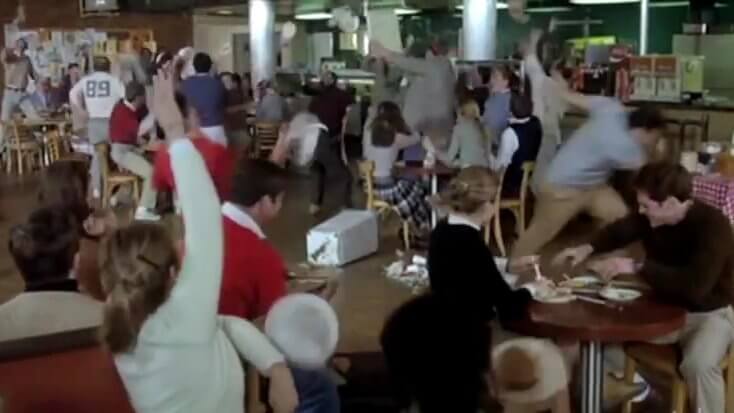 You'd see people fight. The smartest thing to do was to pack something that doesn't need microwaving because that was killer."
5. 5. There's a "points System"
At most jobs, lateness or unexplained absences can become a problem if it happens too often. It's no different at Amazon, but the company uses a "points system" to track tardiness.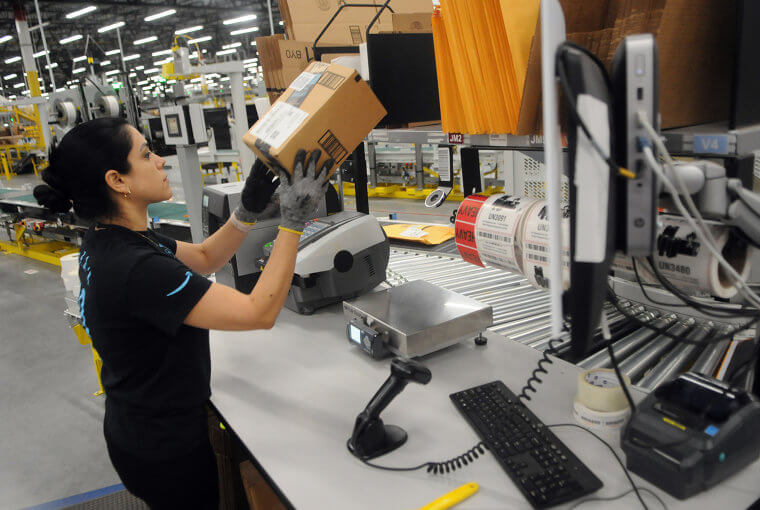 As per an ex-employee on Reddit, the numbers get checked at the end of each month. And should you pass a certain figure, you won't get any more shifts.
6. 6. Bathroom Breaks Are Monitored
Due to the enormous amount of time workers spend on their feet, bathroom breaks can provide a welcome rest. Mind you, the staff need to be careful on that front.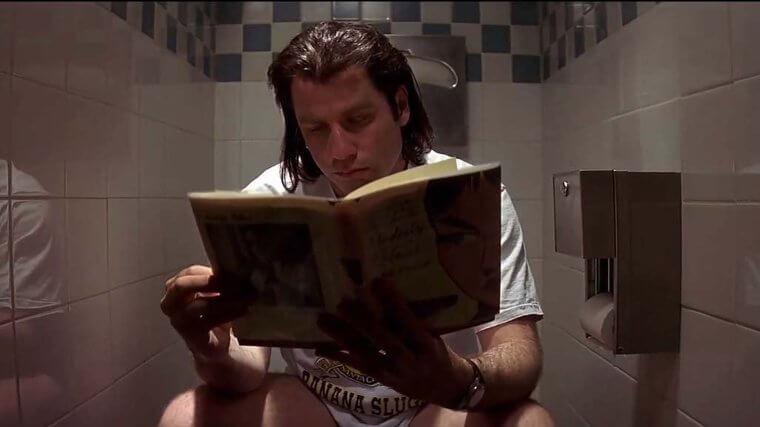 BuddyWorld revealed that Amazon keeps tabs on them to ensure they're not "abusing the privilege." Talk about strict.
7. 7. Countdown Timers Are Employed
Do you thrive or buckle under pressure? If you're not too sure, then Amazon warehouses could put you to the test with their countdown timers. Worker Kyle told Mental Floss, "It's called takt time.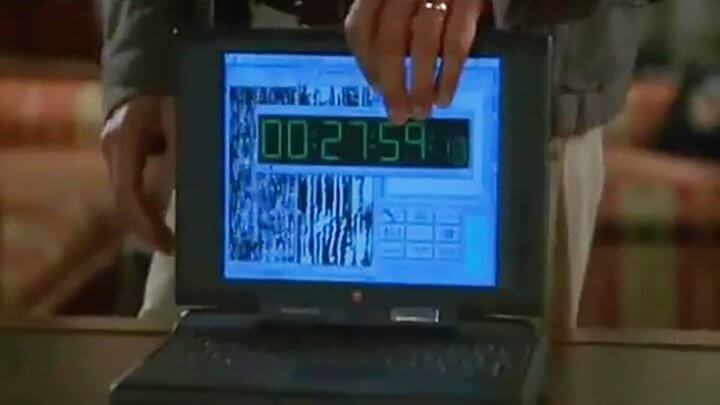 You're supposed to grab an item within 6.5 seconds of [it] appearing on the screen. You're trying to keep up, but it's more like 7.5 to 8 seconds." Sounds intense! And if you're wondering, the phrase originally derives from the German word Taktzeit, meaning "cycle time."
8. 8. There Are Group Exercises
It's fair to say that Charlee had mixed feelings about Amazon's group exercises. As she recalled on Mental Floss, "Every night, twice a night, when we showed up and when we came back from lunch we had to do calisthenics.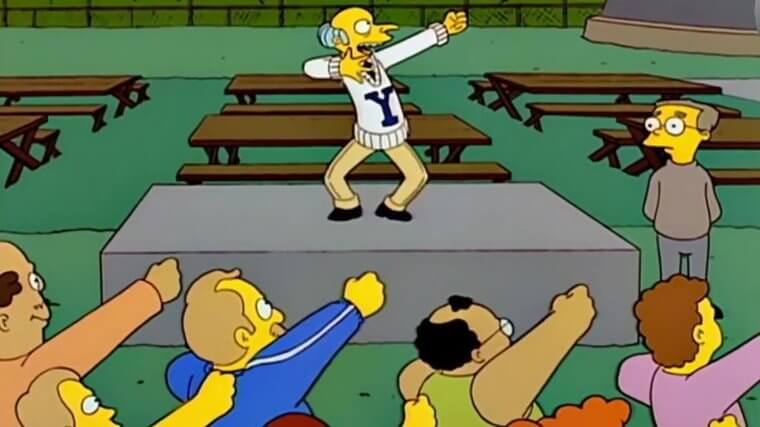 Jumping jacks, reacharounds, swinging our arms. It limbers you up and it really is helpful for the job, but it kinda makes you feel like you're five."
9. 9. Employees Aren't Big Fans of Break Times
Regarding the breaks at Amazon warehouses, Kyle told Mental Floss, "You log out and are supposed to come back within 30 minutes, so there's no more than 30 minutes between the last time you scanned an item and the next item. But the problem is it takes five to seven minutes to walk to your car or to the break room, so it's not really a full 30-minute break."
.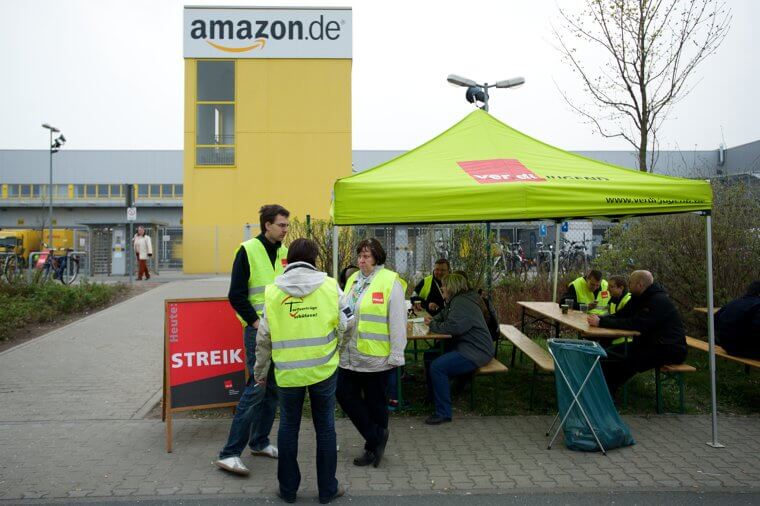 10. 10. The Warehouse Has a Mascot
Did you know that Amazon has its own mascot? He's an orange figure called Peccy, with the company's swish logo forming his smile. Kyle revealed that workers are awarded Peccy badges for their performances at the warehouses.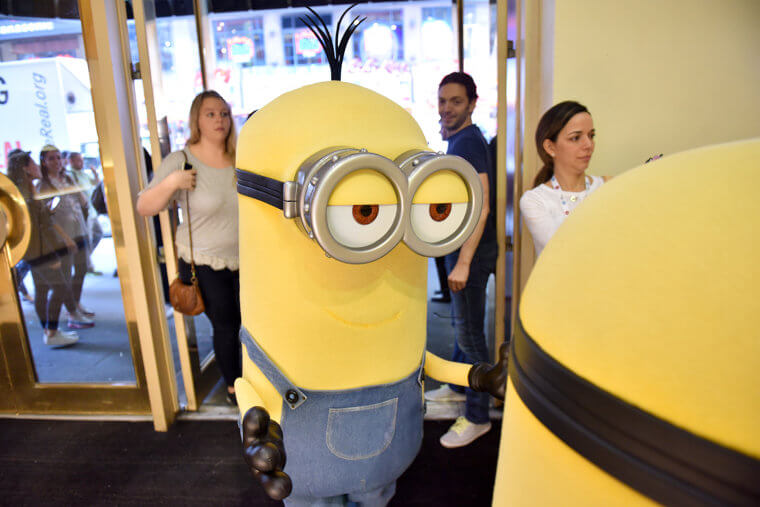 According to him, the little guy has quite the fan club on the floor.
11. 11. You Don't Get Free Amazon Prime
In common with many other jobs, there are perks on offer for workers at Amazon warehouses. For instance, Kyle told Mental Floss that they'd typically be handed discounts of up to $100 on orders every 12 months.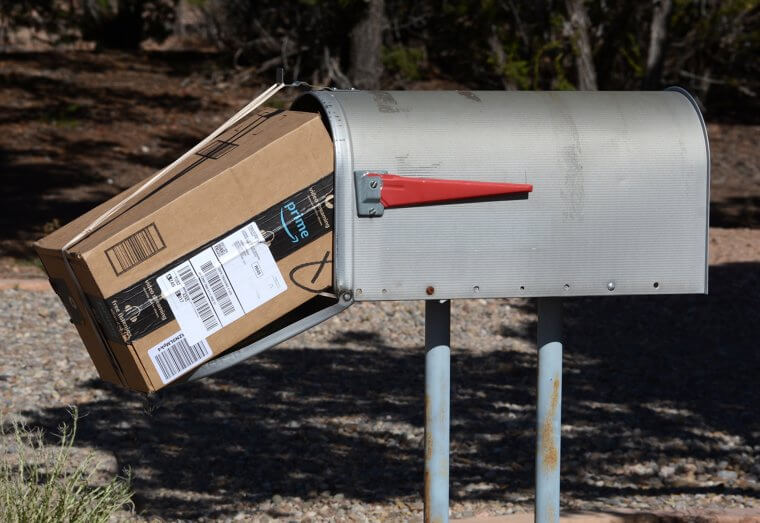 But guess what isn't on the table? Yep, Amazon Prime. Employees have to pay for that service just like everyone else.
12. 12. "Voluntary Time Off"
Depending on the type of contract you have at your job, hours aren't always guaranteed. And as it turns out, that's very much the case at Amazon.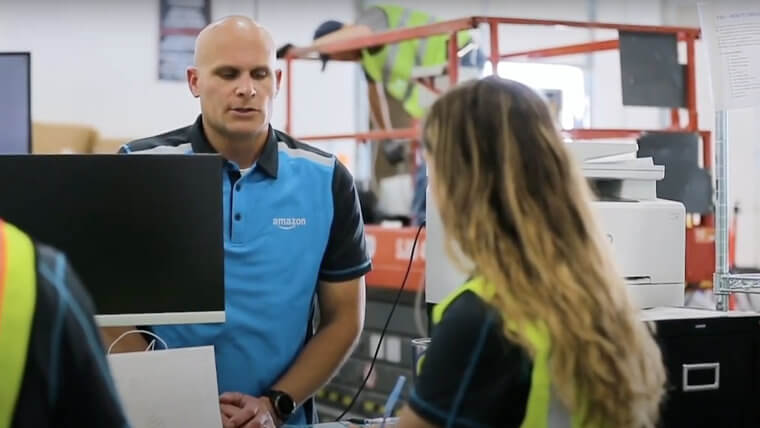 According to an ex-worker on Reddit, the company employs a system known as "Voluntary Time Off." Quite simply, if things aren't too busy at the warehouse, it will be suggested that you take some "VTO" and head home.
13. 13. Extra Work Could Earn You a "prize"
How about this for an incentive? BuddyWorld's YouTube video revealed that Amazon workers could earn "prizes" for doing extra shifts. They get entered into a draw and could potentially win stuff such as shirts, gift cards, Amazon Echos, gaming consoles, and televisions.
There's no guarantee they'll be picked, but it sounds fun!
14. 14. There's No Dress Code
Unlike certain other jobs, there's no dress code at Amazon. According to BuddyWorld, you're free to slip on whatever you desire — whether it's a fancy outfit or a pair of PJs.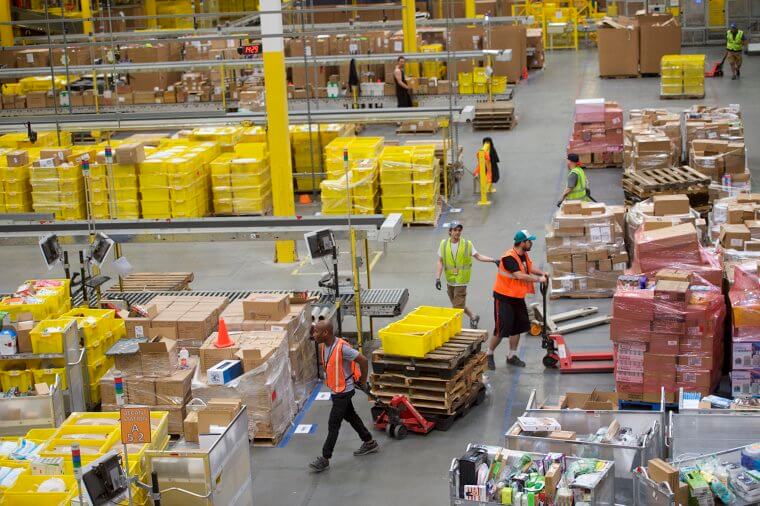 The only thing that's barred by the company is "open-toed shoes." And that's just because of potential safety issues in the warehouses. You don't want anything heavy landing on your exposed toes!
15. 15. Crazy Orders
Given the sheer variety of products available on Amazon, workers at the warehouses have seen their fair share of bizarre orders. For example, Charlee told Mental Floss that she had come across "more stand-up life-size Justin Biebers" than she could count.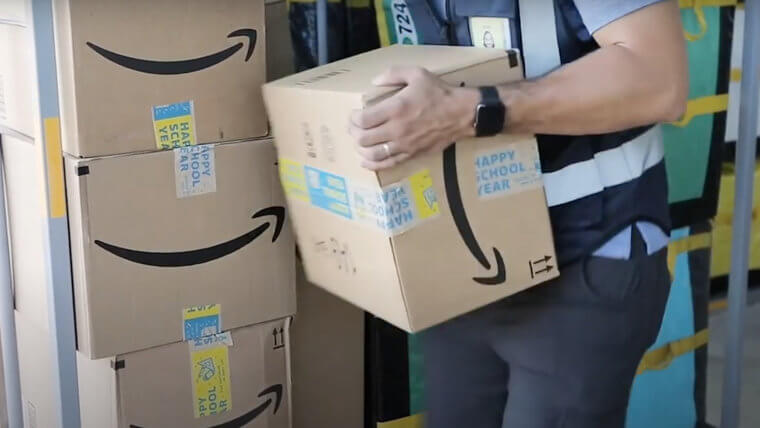 Oh, and you want to know another big hit with customers? Adult toys. We'll leave it at that!
16. 16. There's Room for Fun
We all like to have a bit of fun at work, right? So long as it doesn't interfere with our duties, of course! It's much the same at Amazon warehouses too, with Charlee recalling a time when a bubble-wrap machine went a little overboard. She told Mental Floss, "You'd see people just sitting around popping bubble wrap.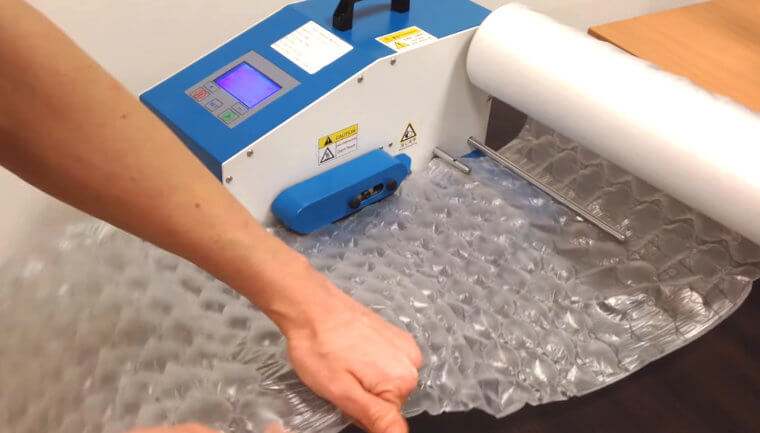 Everyone wanted to be on bubble-wrap detail." Who wouldn't?
17. 17. White-Board Communication
A Reddit user shed some light on an interesting communication process at the Amazon warehouse. They wrote, "We have giant whiteboards right at the entrance of the building where anyone can complain about anything.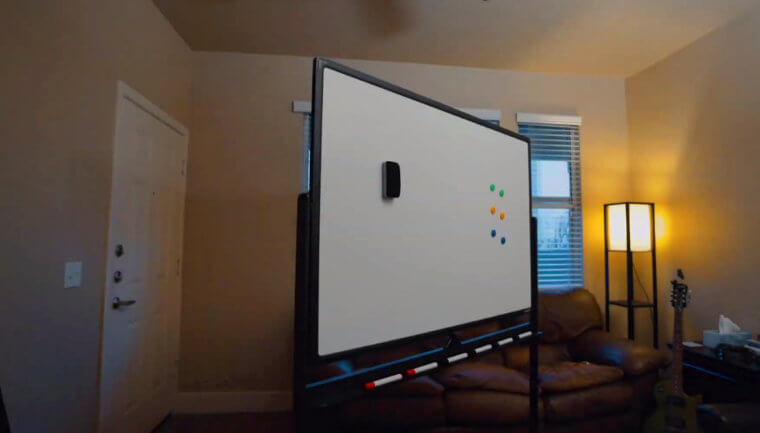 And the response is written right next to your post for the company to see." That seems like a very public way of dealing with things!
18. 18. Avoid Those Robots at All Costs
If you're about to start working at an Amazon warehouse, staff member Donald has some important advice to share. He informed Mental Floss that employees have to stay away from the company's robots unless they've been assigned to them.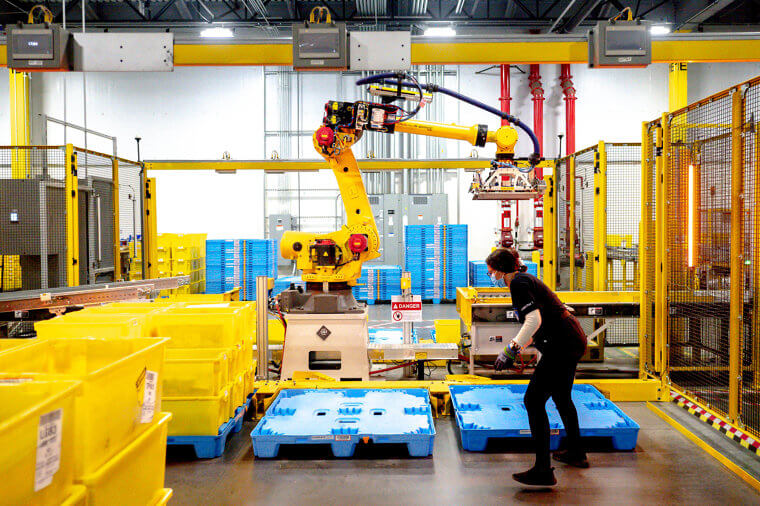 Should a worker ignore that, they'll be fired on the spot. No messing around there!
19. 19. Security Checkpoints at Lunch
Want an idea of how thorough Amazon's safeguards are at the warehouses? Well, Charlee spilled the beans on the Mental Floss website. She said, "If you're way over on one side of the warehouse and lunch is called, you have 30 minutes to clock out, eat, and come back.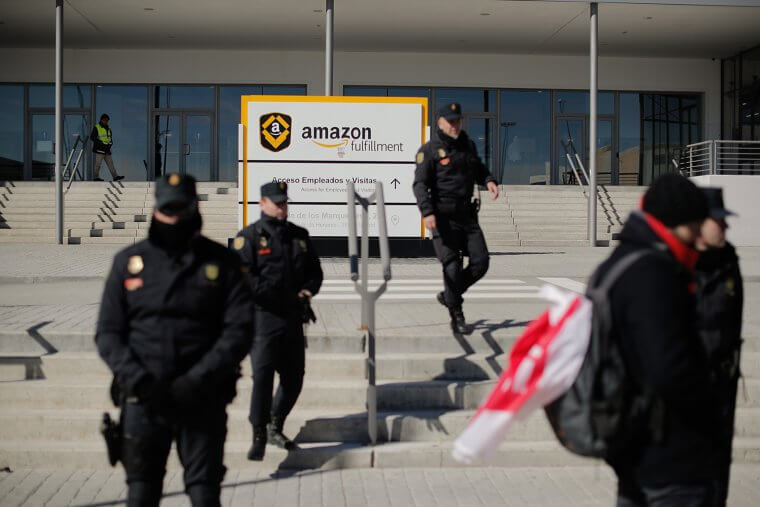 You're spending half your time waiting to be scanned out so [they] can be sure you're not stealing anything."
20. 20. There's a Lot of Walking
While talking to Mental Floss, a veteran Amazon worker revealed how much ground they covered every day at their warehouse: 13 miles! They said, "That's over a ten-hour period, so it's like 1.3 miles per hour, which isn't bad. But doing it for ten hours straight, by the third or fourth day your legs are almost like jelly." We feel their pain.
.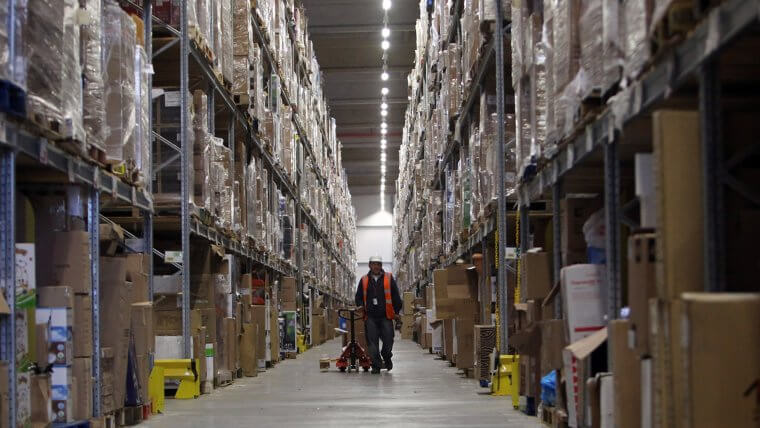 21. 21. Headphones Are Banned
When shifts start to become a little monotonous, a bit of music could be just what the doctor ordered. At Amazon, though, you'll have to look for something else to help pass the time.
According to a worker on BuzzFeed, earphones are banned on the warehouse floor. That's a real bummer!
22. 22. New Employees Wear Orange
It's always daunting when you start a new job, but Amazon looks to make your life a little easier at the warehouses. You see, a worker took to the comments section of a BuzzFeed article to reveal that recent hires are given an orange vest.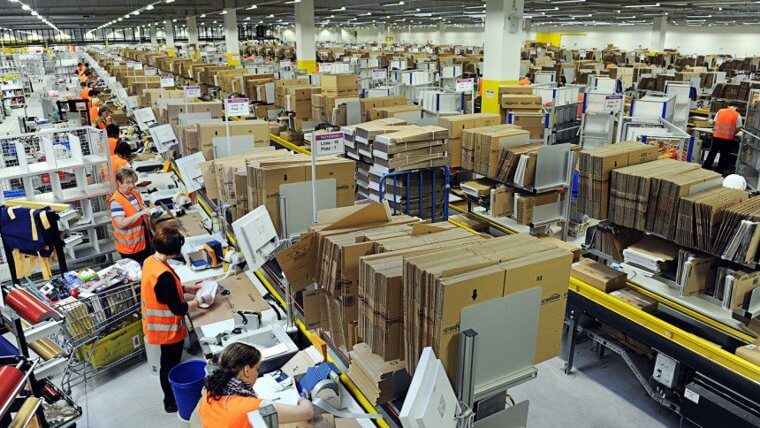 That way, if they need help then their colleagues can spot them more quickly.
23. 23. Packing Your Order
Don't you just hate it when Amazon orders arrive at your house in unnecessarily bulky packaging? Who's at fault for that? Well, as it turns out, it isn't the workers on the warehouse floor. Alex informed Mental Floss that computers make the decision after employees scan each order.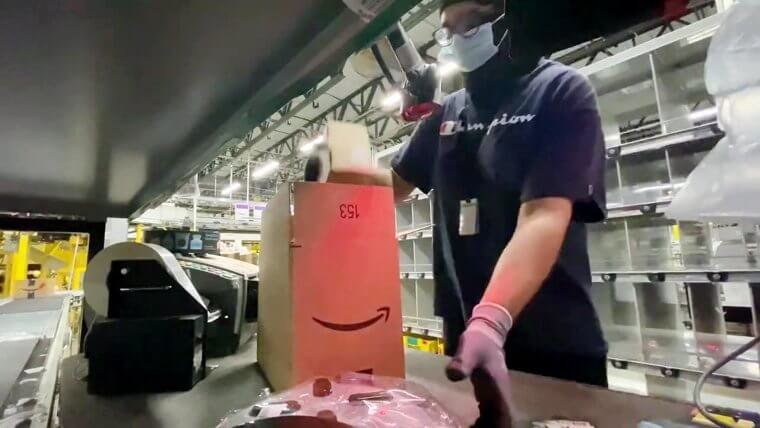 They're able to dispute the odd call or two, but the company doesn't want them to make a habit of it.
24. 24. Items Can Be Forgotten About
In the vast majority of cases, Amazon orders arrive at our doorstep in good time. But there might be the odd occasion when a product doesn't turn up.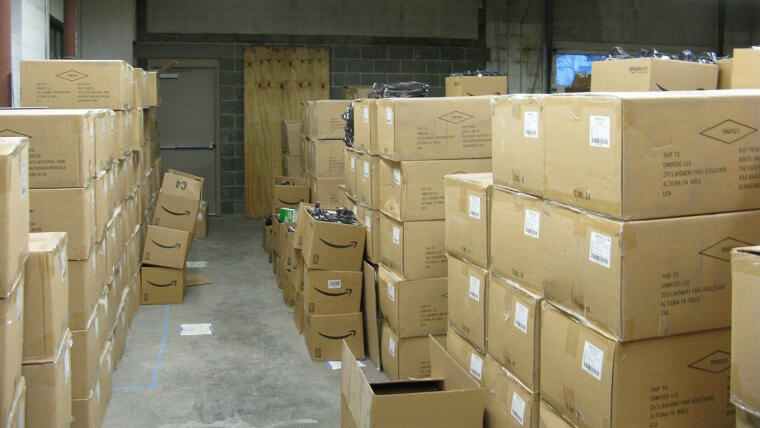 How does that happen? Well, an ex-worker on Reddit provided a potential explanation. They noted that "forgotten items" were often left on the ground at their warehouse.
25. 25. You're Not Given Hours Straightaway
The YouTube channel BuddyWorld provided some interesting insights in a video. Apparently, new employees are handed a "seasonal" contract at the warehouse to begin with.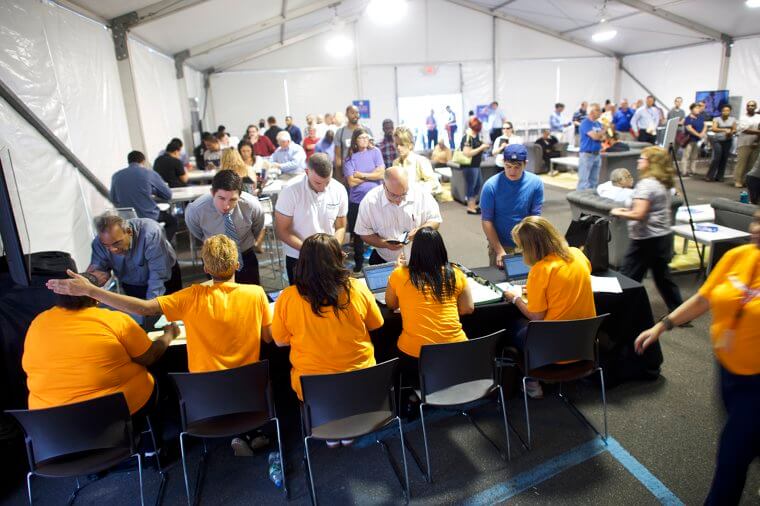 Then, once a bit of time's passed, you can eventually drop a request for more work, leading to a "permanent" schedule.
26. 26. Employees Aren't Forced to Take on Extra Shifts
Be honest with us here — does anyone enjoy taking on additional work shifts? Especially those that are thrust upon you with very little choice. Well, it's not so bad at Amazon.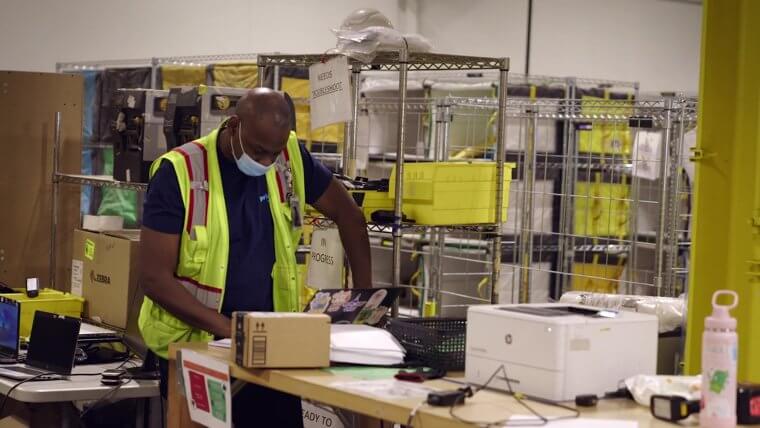 According to BuddyWorld, warehouse workers aren't pressured into accepting offers of that type if they don't suit them. Nice!
27. 27. There's a Nurse's Office
Yep, you're reading that correctly. As Charlee told Mental Floss, "It's very much like a school nurse's office.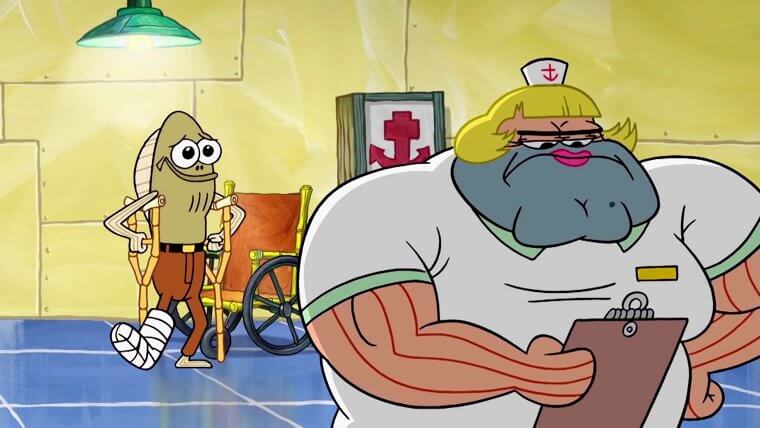 You sit down, they tell you to ice this or that. You tell them on a scale of one to ten which face matches your pain. They really can't treat you much. They can give you ice and aspirin, that's about it."
28. 28. Focus on Safety
It goes without saying that health and safety should be a top priority in the workplace. That's certainly the case at Amazon warehouses anyway.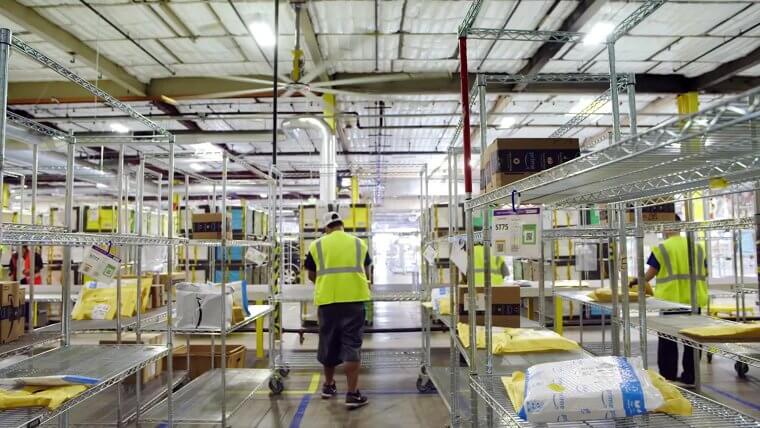 According to a former employee on Reddit, Human Resources workers are a constant presence on the floor. They give workers tips on how they can avoid injuries during their shifts.
29. 29. There's Always Room for Improvement
If you were given the option to change something at work, what would it be? For the women interviewed on BuddyWorld's report, Amazon's H.R. is near the top of their list.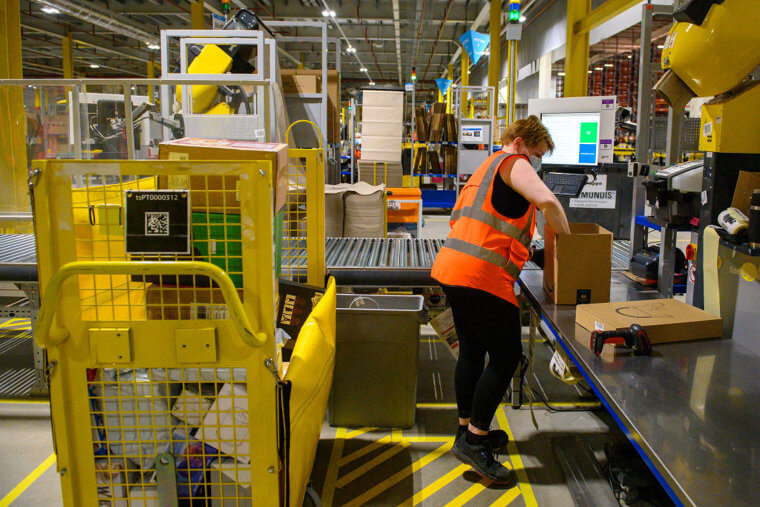 They allege that the department has a tendency to either ignore requests or take an age to reply. Doesn't sound ideal, does it?
30. 30. Broom Duty
Should an Amazon employee feel the need to "fake" an injury at their warehouse, they'll usually get assigned to another position for their shift. It's called broom duty.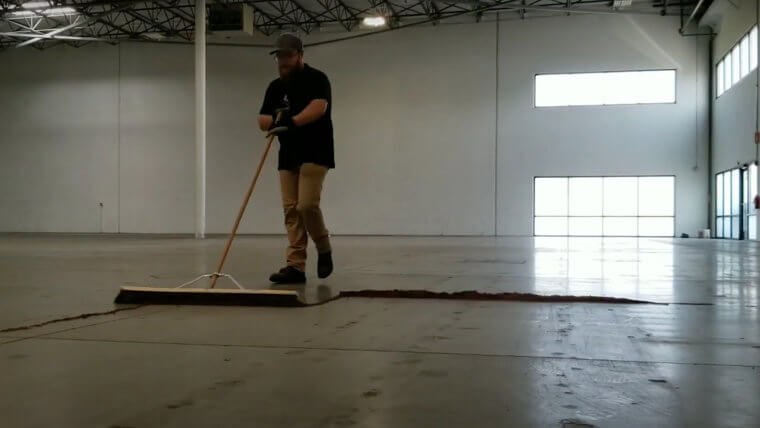 Yet as Charlee told Mental Floss, "That's only good for the first hour. Twelve hours of pushing a broom is the most mind-numbing thing on the planet. But that still doesn't prevent people from faking."
31. 31. The Locker Situation
Yes, lockers are available to staff in the Amazon warehouse, but the people in charge don't actually assign them to the workers. Instead, if an employee finds a free compartment with nothing in it, they can claim that space for themselves.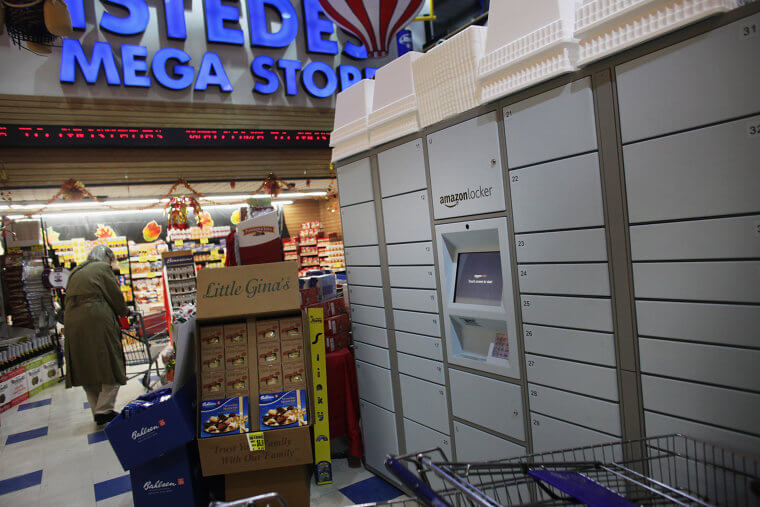 BuddyWorld reports that they just need to take down the digits on the door and inform their superiors. Simple!
32. 32. The "problem Solver" Position
Why does "problem solver" sound so ominous? Probably all those movies we've been watching! Anyway, a position like that exists at Amazon warehouses. The job requires them to assess and put right any issues on the floor, before sharing advice or tips to whoever made the flub.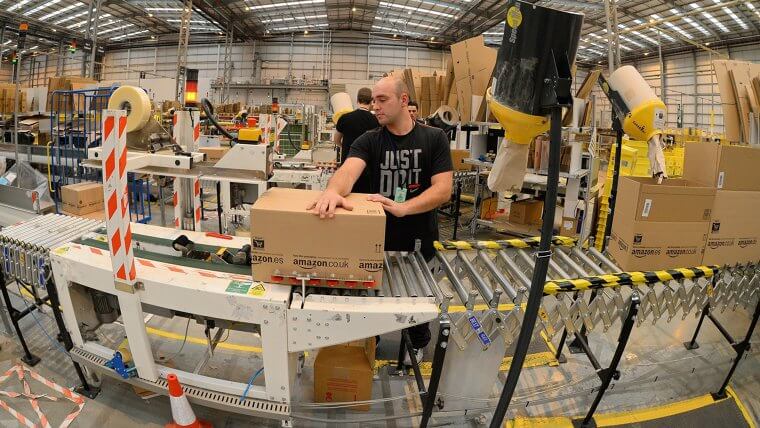 It's a role that pretty much does exactly what it says on the tin.
33. 33. Some Prefer Loading to Picking
Unsurprisingly, not everyone has the same role at Amazon warehouses. There is a range of jobs available on the floor, including picking and loading.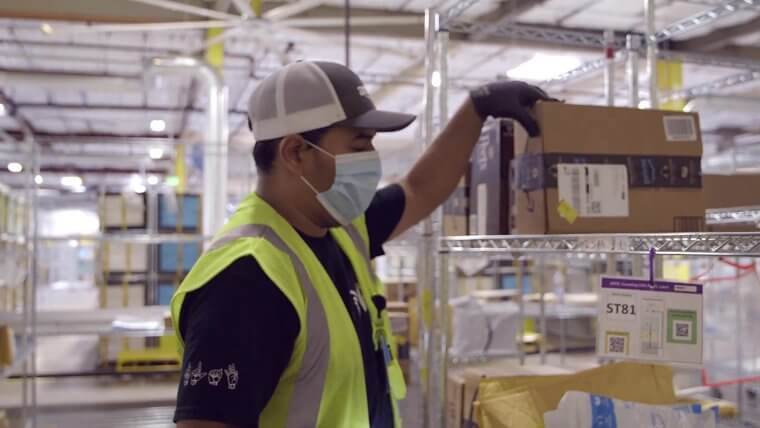 But according to one Reddit user, the latter's better suited to people who like company at work. The former's apparently a "lonely and depressing" position.
34. 34. The Shelves Are a Mess
Want an idea of what the storage is like at Amazon warehouses? Brace yourselves. A Reddit user revealed, "There are literally thousands of shelves full of little cubby holes.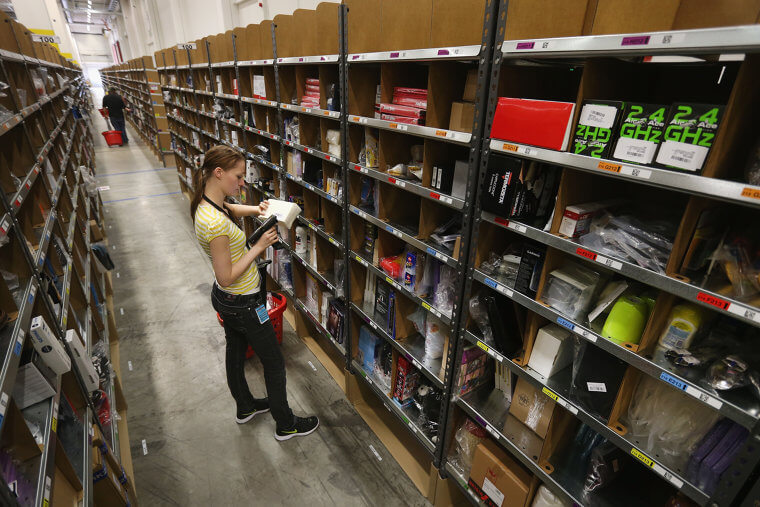 Each cubby hole is filled with an assortment of items. There might be a book, a toothbrush, a copy of a Barbie VHS tape from 1993, and a pair of moccasins. And you'll only pick one of the items." Sounds like it could be either Heaven or a nightmare, depending on your particular brand of OCD!
35. 35. Shift Changes a Cinch
Depending on where you work, it's not always easy to sort out shift changes. At Amazon, though, it's a fairly simple process.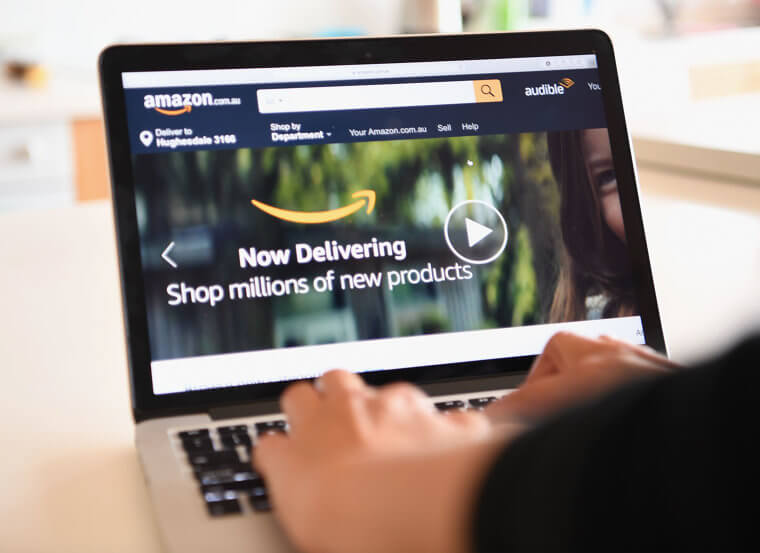 On YouTube, BuddyWorld noted that you can post a shift-change request online. And should the switch be feasible, you'll then be given the green light. See, we said it was uncomplicated.
36. 36. The Quotas
Yep, quotas are indeed a thing for Amazon warehouse workers, with one ex-picker sharing their experience on Reddit. They wrote, "My only job was to grab two large, yellow plastic bins, put them on my double-decker shopping cart, and fill them with the items that my scanner told me to find.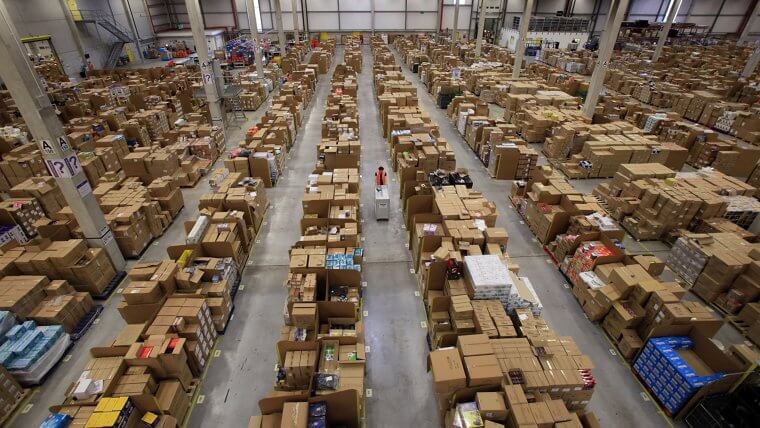 At my peak, I was picking 120+ items per hour, and it was just good enough."
37. 37. You Can't Bring Your Phone to the Floor
Okay, we want a virtual show of hands here. Who likes to check their phone throughout a work shift? Most of you? Well, you'd have no such luck at Amazon.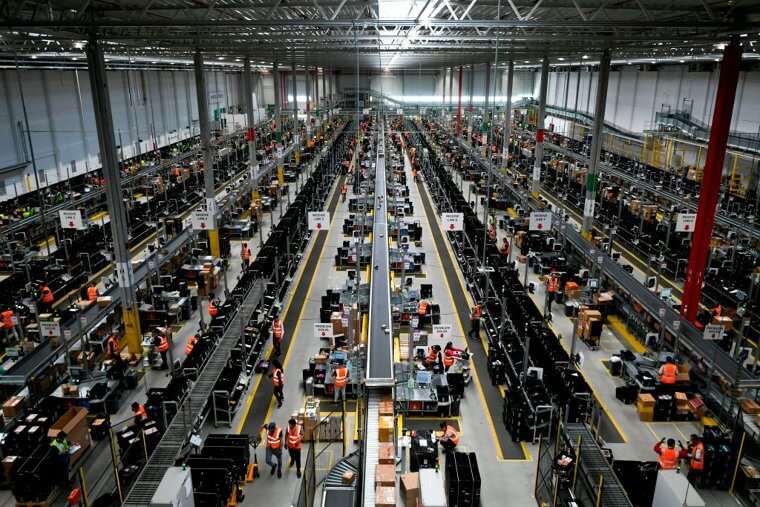 As Charlee told Mental Floss, personal electronic devices are banned from the warehouse floor. Should you get caught with one, it'll be taken away until you finish for the day.
38. 38. Digital Managers
Zebras play an important role at Amazon warehouses. No, we're not talking about the animal! Instead, it's a digital device that can monitor the workload of the staff.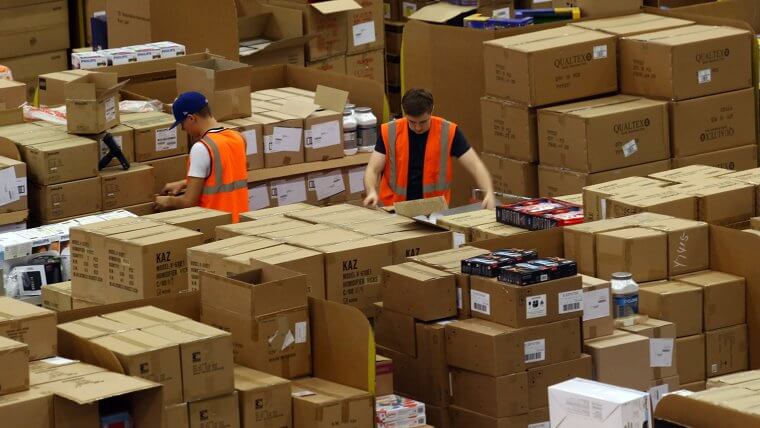 So should there come a time when a worker's performance dips, it'll ping that information over to their manager, who then deals with it.
39. 39. Ordering Kitty Litter
The next time you look to order a big bag of kitty litter from Amazon, keep this in mind. According to Kyle, the workers on the warehouse floor can't stand moving that stuff around.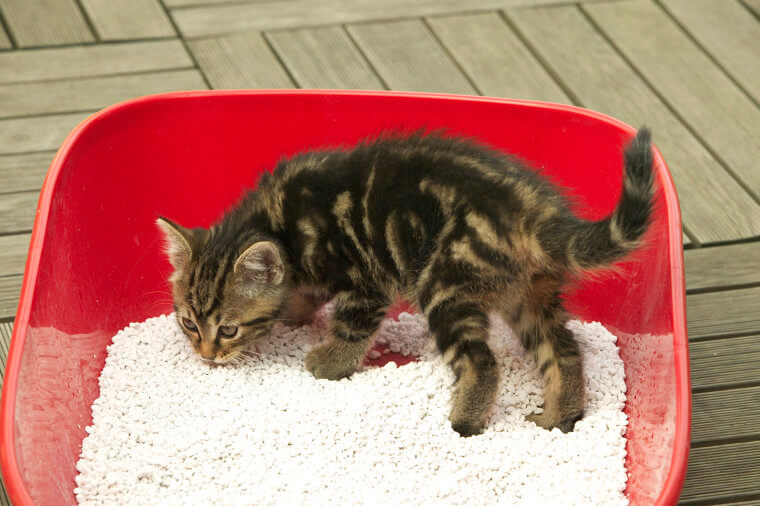 After all, it weighs a ton. So maybe you could do them a solid and pick some up at the local pet shop instead? We're sure they'd appreciate it!
40. 40. Medical Vending Machines
Trust us, you're reading that right. Amazon worker Alex informed Mental Floss, "We have no-cost medical vending machines.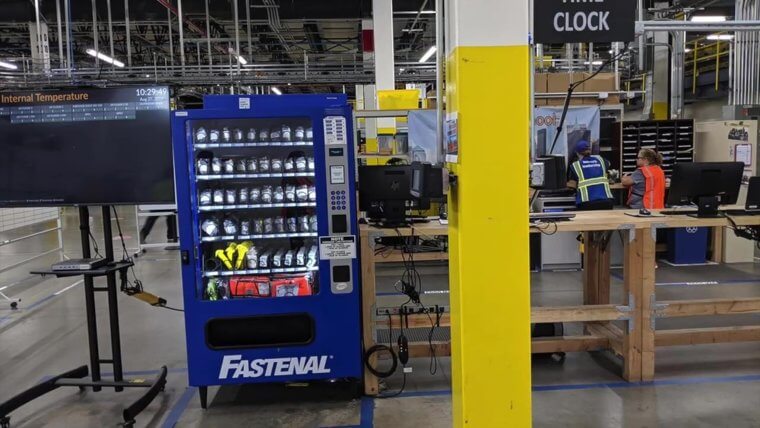 They hold individual dosage packets of things like Advil, Tylenol, Tums. I've used them before when I ran out of my own stash that I [brought] in my bag, and they come in handy." Given how tough it can get for their bodies at the warehouse, we're not surprised.